Supporting Publications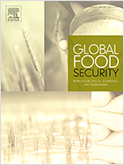 Motivation for Global Food Security arose from concern about the difficulty scientists and policy makers have in keeping up with the expanding volume of information about the challenge of meeting human food and nutritional needs while protecting environmental services. Hence, the Journal aims to provide readers with:
1. Strategic views of experts from a wide range of disciplinary perspectives on prospects for ensuring food security, based on the best available science, in a clear and readable form for a wide audience, bridging the gap between biological, social and environmental sciences.
2. Reviews, opinions and debates that synthesize, extend and critique research approaches and findings from the rapidly growing body of original publications on global food security.
---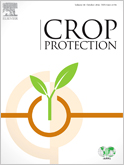 Crop Protection particularly emphasizes the practical aspects of control in the field and for protected crops, and includes work which may lead in the near future to more effective control. The journal does not duplicate the many existing excellent biological science journals, which deal mainly with the more fundamental aspects of plant pathology, applied zoology and weed science. Crop Protection covers all practical aspects of pest, disease and weed control.
---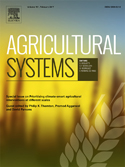 Agricultural Systems is an international journal that deals with interactions - among the components of agricultural systems, among hierarchical levels of agricultural systems, between agricultural and other land use systems, and between agricultural systems and their natural, social and economic environments.